Yuna, delighting me always.
Hello hi and assalamualaikum.
Yunalis Zarai...........
Siapa kenal dia? Semua kenal kan. Kalau yg tak kenal tu, hang p duk dalam hutan ah. Hehe, well kita adore gila dia ni. Her style, cara dia nyanyi, playing guitar, mcm cool gila. Thumbs up to Yuna (Y)
Yuna and Qi, perfect couple you know. Always happy together. LOLOLO :>
And..........I love this song oso the music video. Wuwuwu~ kalau kita buat cenni, agak-2 si dia dpt tak? Hehe takyah berangan lah Pycha :P
Ok, selain Yuna, kita adore gila much dkt Hana Tajima.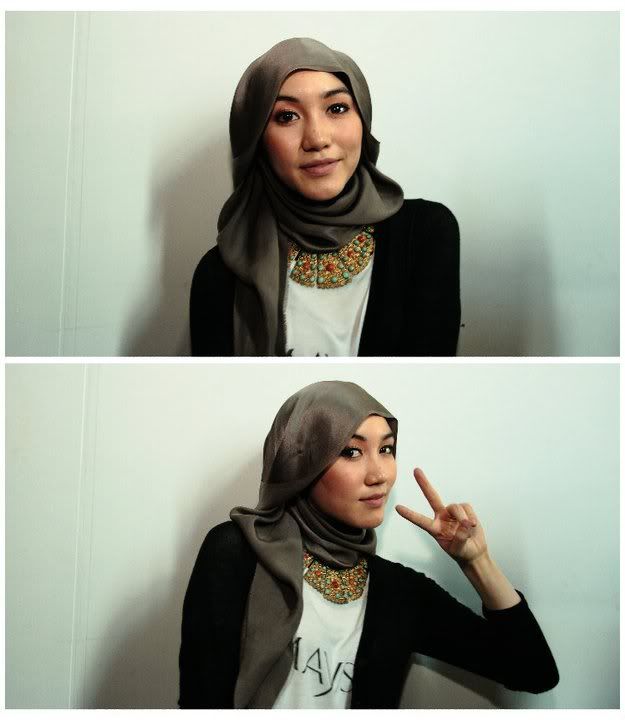 Ishhhh, tolong ah. Banyak sgt gambar dia, rasa nak letak semua je. Eeee comel sgt dia ni :B Shes a designer from
Maysaa
. Kimono Wrap Maxi Dress yg dia design lawa sgt ok! Tapi, hm hm haku takda duit nak belinya. Siapa nak belikan? Angkat tgn cepatt!............Woi tolong ah Pycha, takda siapa nak belikan utk muh *nangis belakang pintu* :'((
Ada sorg kawan kita ni, mcm Hana Tajima tau. Kdg-2, kalah Hana :P Meh kita tunjuk gambar dia, dia ni superb gorgeous!
*drumroll* Introduced, Finnun Fatimatuzzahrah...... *clap hands*
Tengok ah tu!!! Comel kan dia? Pipi dia tu mcm tomato :P Takleh tgk dia ni, rasa mcm nak cabut pipi dia. Haha, jahak nya haku -.- Eh tak, tipu je. Mana boleh cabut pipi org k. Dia ni putih mcm minah arab. Bab rupa, mmg perfect lah dia ni. Kita bagi 10 bintang! Hihik g ah follow blog
Cik Pinnun
ni *kening naik atas sepuluh kali*
Eh eh, rasanya tittle tu psl Yuna je kan? Ni dah masuk Hana Tajima dgn Finnun dah. Haha let it be :D Haku mmg cennih. Lalala~ *tutup muka guna periuk*
Haik, k lah. nak solat asar. Bye semua, assalamualaikum *baling ceklat*
---
Thanks for reading :)
---
Older Post . Newer Post